Questions to Ask Your Brow/Forehead Lift Plastic Surgeon
Posted on October 5, 2019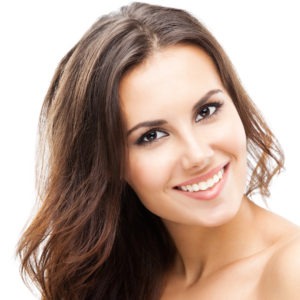 A detailed consultation process forms the foundation of every successful cosmetic surgery procedure. The consultation involves an in-depth discussion with the surgeon, where the patient will have the chance to clarify any doubts that they may have.
The patient should feel free to ask any questions that they may have to derive the most value from their consultation as well as be able to make a judicious decision.
While there are certainly no 'wrong' questions to ask during the consultation, there are some important questions that the patient should ask before a brow lift surgery. The surgeon will spend time in clarifying the patient's concerns in a detailed manner to allow them to make an enlightened choice.
plastic surgeon Dr. David Kim provides forehead lift to patients in Beverly Hills, Los Angeles, and surrounding communities.
Questions About The Procedure
Some important questions that a patient may ask the surgeon about brow lift or forehead lift are as follows:
Will you perform my brow lift surgery using general anesthesia or IV sedation and local anesthesia?

What will be the time taken to complete the surgery? Will it be a painful procedure?

What medical tests or precautions will I need to take prior to my brow lift surgery?

How long will it take for me to heal, and will it be uncomfortable?

When can I return to work after the brow lift?

Are there any risks or side-effects associated with brow lift cosmetic surgery?

Will there be any visible scarring after the recovery is complete?
Questions About The Surgeon
If the patient is consulting the surgeon for the first time or is yet to decide on the choice of surgeon, they may ask the below-mentioned questions to understand more about the professional background of the surgeon:
Are you in

plastic surgery

?

Do you have experience in the area of facial cosmetic surgery procedures?

Will you perform my brow lift surgery personally?

Can I see you during every office appointment regarding my brow lift procedure?

Will I undergo the forehead lift surgery at a hospital, a private surgical suite, or an accredited surgical center?

Do you have operating privileges at a local hospital?

In the case of an emergency situation, is your practice properly equipped to deal with it?

If I am displeased with the results, would you perform a revision procedure?

Which other plastic surgery procedures do you perform?
Questions about the Costs
What are the approximate costs of brow lift surgery in my case?

Does the cost estimate include expenses related to the surgical facility and the anesthesiologist's fees?

What post-operative expenses am I likely to incur?

Will I have to pay extra for my post-operative appointments?

If I decide to receive brow lift in combination with other treatments such as a facelift or an eyelid lift, will the procedure be more cost-effective?

Are there any situations where brow lift surgery costs may be eligible for insurance coverage?
Cosmetic surgeon Dr. David Kim receives patients from Beverly Hills, Los Angeles, and nearby areas for forehead lift surgery.
For more information on the surgical and non-surgical procedures and treatments by Cosmetic Plastic Surgeons Dr. David Kim and Dr. Eugene Kim. Click here to contact us today.
Serving Beverly Hills, Los Angeles, West Hollywood, Orange County, Southern California and surrounding areas.