Questions to Ask Your Mommy Makeover Plastic Surgeon 
Posted on August 17, 2020
Mommy
Makeover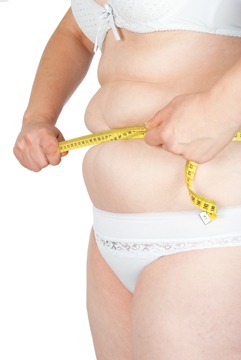 Getting a mommy makeover is akin to a whole-body transformation. It is one of the most impactful cosmetic surgery procedures for women who want to restore their pre-pregnancy figure. However, your surgeon will only encourage you to choose this procedure only after carefully assessing your health and aesthetic priorities.
You should freely share your goals and aspirations with your surgeon and ask questions to clear your doubts during the initial preoperative consultation. This will help you in making an informed decision. It is best to write down the questions in advance so that you wouldn't miss any of your pertinent concerns while speaking with your surgeon.
plastic surgeon Dr. David Kim provides mommy makeover surgery to patients in Beverly Hills, Los Angeles, CA, and surrounding communities.
Do you have a board certification in plastic surgery?
You should have a fair idea about the surgeon's qualifications, training and experience in performing procedures such as a mommy makeover cosmetic surgery. You should preferably choose a surgeon who is in plastic surgery. A surgeon will maintain high standards of care, invest in ongoing education, and follow the latest safety protocols. Board certification in plastic surgery is the single most authentic assurance for a patient about the surgeon's excellence in the field.
Will you customize my mommy makeover surgery and make it less invasive?
Most cosmetic procedures that are part of a mommy makeover can be customized to meet your specific needs. With this approach, your plastic surgeon can make the procedure more targeted and less invasive. You should choose a surgeon who does not believe in a one size fits all approach, and has the necessary expertise to tailor the mommy makeover surgery according to your unique anatomical and aesthetic requirements.
Do you have operating privileges at a local hospital or surgery center?
Your surgeon may offer the options of a hospital, a surgical center or a private surgical suite for the surgery venue. Ideally, they should have hospital privileges at one or more of the local hospitals. This will provide you easy access to the hospital in the rare event of an emergency. Hospitals also perform detailed background checks before granting staff privileges to surgeons, which can serve as further reassurance of the surgeon's capabilities.
What are the risks, complications and downtime involved?
A dedicated surgeon will take care to inform you clearly about the potential risks and complications associated with a major cosmetic surgery procedure such as mommy makeover. This will enable you to make a well-considered decision. The surgeon will also inform about the estimated downtime involved in the procedure. For working people and busy moms, it is particularly important to know how long it will take to recover and when they can resume their normal activities.
What are the estimated costs of the surgery?
As mommy makeover is an elective procedure, the chances of getting insurance reimbursement are low. Therefore, you should seek clarification on the cost aspects including both pre and post-operative expenses. You should ask whether your surgeon's office can provide guidance on financing options. Cosmetic surgeon Dr. David Kim receives patients from Beverly Hills, Los Angeles, CA, and nearby areas for mommy makeover surgery.
Schedule a Consultation with Beverly Hills California Plastic Surgeon Dr. Kim
For more information on the surgical and non-surgical procedures and treatments by Cosmetic Plastic Surgeons Dr. David Kim and Dr. Eugene Kim. Click here to contact us today.
Serving Beverly Hills, Los Angeles, West Hollywood, Orange County, Southern California and surrounding areas.