Questions to Ask Your Plastic Surgeon About Breast Implant Removal
Posted on January 5, 2020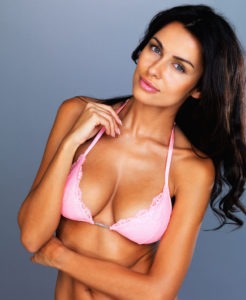 Sometimes breast implants may become constricted, displaced, or ruptured due to incorrect placement or pressure exerted by scar tissue. Women with such issues may require a breast implant removal surgery.
The patient will have an opportunity to ask the surgeon questions as well as express her concerns about the surgeon's credentials or the breast implant removal procedure at the time of the initial consultation process.
plastic surgeon Dr. David Kim provides breast implant removal to patients in Beverly Hills, Los Angeles, CA, and surrounding locations.
Are you in plastic surgery?
A complex procedure such as breast implant removal cosmetic surgery should ideally be performed by a highly qualified, experienced, and cosmetic surgeon.
plastic surgeons usually invest in the highest possible quality standards and medical best practices, adopt innovative surgical techniques, pursue ongoing education, and follow the latest safety protocols to offer their patients with excellent outcomes.
Have you performed breast implant revisions previously?
The field of plastic surgery is quite vast, where some surgeons may be specialists in facial and body surgeries, but not as well-versed in breast-related procedures. Ideally, the patient should work with a surgeon with extensive experience and a proven track record of successful breast surgery results to attain the best possible outcomes.
Would you advise breast lift along with breast implant removal in my case?
Before the breast implant revision cosmetic surgery, the surgeon will understand the complications pertaining to the patient's breast enhancement and recommend an appropriate course of action.
In case the patient chooses to have their implants replaced, the surgeon will recommend cosmetic surgery options such as breast lift surgery, which can be performed along with the implant removal. If the patient has loose breast skin due to prolonged stretching by the implants, she may also need a breast lift simultaneously with the removal.
What are the approximate breast implant removal costs at your practice?
In general, breast implant removal is performed as elective cosmetic surgery. For this reason, the patient will likely not be eligible to receive insurance coverage for this procedure. This makes the cost of breast implant removal an important factor for many patients to be able to make a judicious decision on this surgery.
What are the risks associated with breast implant removal surgery?
Breast implant removal has some inherent risks and complications related to it, similar to any surgical procedure. There should not be any ambiguity about this. It's vital for the patient to understand the potential risks and side effects associated with the procedure before making a final decision.
Which types of breast implants can be removed easily?
The surgeon may deflate saline implants before removing them to enable easier removal. In comparison to the initial implant placement, implant removal may be more complex.
This case is particularly true if the outer shell of the implants is textured or foam covered. Sometimes, in addition to the implant, the surgeon may also remove the adjacent tissue and muscle.
How extended and painful will the recovery stage be?
The recovery period is an important part of any breast revision procedure. The patient should have clarity on the approximate downtime associated with the surgery and comprehend when she will be able to experience the final outcomes. Patients should budget for a minimum of one week of leave from work and/or social events to recover from this procedure.
Cosmetic surgeon Dr. David Kim receives patients from Beverly Hills, Los Angeles, CA, and nearby areas for breast implant removal.
For more information on the surgical and non-surgical procedures and treatments by Cosmetic Plastic Surgeons Dr. David Kim and Dr. Eugene Kim. Click here to contact us today.
Serving Beverly Hills, Los Angeles, West Hollywood, Orange County, Southern California and surrounding areas.