Questions to Ask Your Plastic Surgeon Before Facelift Surgery
Posted on December 15, 2018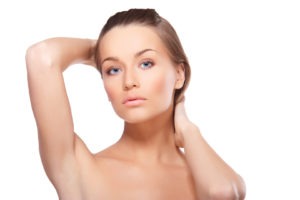 The face is a complex area of the body from a cosmetic point-of-view. Therefore, only a highly trained and experienced plastic surgeon should undertake a significant procedure such as facelift cosmetic surgery.
The patient should identify a well-qualified surgeon and ask relevant questions at the time of the pre-op consultation to garner clarity on the surgery.
plastic surgeon Dr. David Kim provides facelift to patients in Beverly Hills, Los Angeles, and surrounding communities.
Informed and Independent Decision
The decision to undergo a significant procedure such as facelift surgery should be made by the patient independently, and without under any pressure or influence from external sources such as magazines or their peer group.
The patient will need to sign legal consent forms before the surgery which will state that the patient is making the decision out of their free will and are aware of the potential risks of facelift surgery.
Questions to Ask
Are you a plastic surgeon? If yes, which board has certified you?

Do you have specialized training in the field of

plastic surgery

, and how many years of training and experience do you have in the field?

Where will you perform my facelift surgery procedure? Do you have hospital privileges?

Do you have previous experience in performing facelift procedure, and what is your rate of success?

Is your support team adequately trained and qualified?

From which locations do you receive most of your patients?

Am I an ideal candidate for facelift surgery?

Can I attain similar outcomes as a facelift from a nonsurgical cosmetic procedure?

What would be an outstanding, average and poor result from facelift surgery?

Can I view facelift before and after pictures of previous facelift surgery patients?

Is it possible for me to talk to any of your team members or previous patients to understand more about the procedure?

Would the surgery take place at an accredited surgical venue?

Will you perform the facelift procedure under general or local anesthesia?

Do you have appropriate measures in place to manage emergency situations?

Will I be able to see you during all my visits to the office for the facelift surgery?

How much time will it take to perform the facelift surgery?

Will I require any laboratory tests and health clearances before the procedure?

What could be the possible risks and complications during or after facelift surgery?

What should I expect during the recovery phase following facelift surgery?
Other Suggestions
The patient should ideally review as many facelift before and after images as they can to develop a clear understanding about the procedure and form realistic expectations. If the patient wishes to get more information about the surgeon's reputation, they can ask them for testimonials from previous patients.
Today patients can easily seek more information, reviews, and feedback about the surgeon and their practice online. They may also reach out to the state medical board for surgeon verification. Reliable cosmetic surgeon Dr. David Kim receives patients from Beverly Hills, Los Angeles, and nearby areas for facelift.

For more information on the surgical and non-surgical procedures and treatments by Cosmetic Plastic Surgeons Dr. David Kim and Dr. Eugene Kim. Click here to contact us today.
Serving Beverly Hills, Los Angeles, West Hollywood, Orange County, Southern California and surrounding areas.