Questions to Ask Your Rhinoplasty Plastic Surgeon
Posted on December 18, 2017
Rhinoplasty Plastic Surgery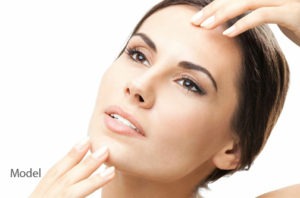 Nose is a central and aesthetically strategic part of the face, which will impact overall facial profile and balance. Therefore, a procedure such as rhinoplasty cosmetic surgery should ideally be performed by a fully trained and experienced surgeon who understands the delicate nuances of the nasal anatomy.
At the time of pre-operative consultation, the patient will have an opportunity to clarify all their doubts and concerns with the surgeon.
They should feel free to ask questions about the nose surgery procedure as well as the surgeon's background and credentials. plastic surgeon Dr. David Kim provides rhinoplasty to patients in Beverly Hills, Los Angeles, and surrounding communities.
Key Questions to Ask
The patient should preferably prepare an advance list of all the questions they want to ask, and carry it along to the surgeon's office at the time of initial consultation. Some of the vital questions may include:
Do you have a board certification in plastic surgery, and from which board?
How many years of training and experience do you have in the field of cosmetic and plastic surgery?
Have you performed facial procedures such as nose surgery in the past, and how far your patients feel satisfied with your work?
Do you have staff privileges at a local hospital or a surgery center where you may perform my rhinoplasty?
Will I have access to you during each of my appointments with your office with regard to my surgery?
Do you think I am a good candidate for a nose job?
What surgical technique would you recommend for performing rhinoplasty in my case?
Can I receive a few rhinoplasty before and after photographs to understand the potential results?
Can I receive testimonials of some of your past patients who have shared their experiences?
Would you introduce me to one of your staff members or can I have a brief office tour to familiarize myself with your office?
Will you use general or local anesthesia to perform my surgery?
Is your practice equipped to handle any medical emergencies?
How long will it take to complete the actual procedure in the operating room?
Are there any risks and complications associated with rhinoplasty?
Is the recovery after rhinoplasty going to be long and painful?
How many days of leave should I apply for at my workplace?
What would be the expected cost of my procedure, including pre- and post-surgical costs?
Will the results of my rhinoplasty last permanently?
Additional Guidance
It is a good idea for the patient to review the surgeon's practice website prior to the rhinoplasty consultation. If necessary, the patient may also try to directly verify the surgeon's credentials from the state medical board office.
They may also interact with past patients on reputed online discussion forums to gain more insights about rhinoplasty from a patient's perspective. Experienced cosmetic surgeon Dr. David Kim receives patients from Beverly Hills, Los Angeles, and nearby areas for nose surgery.
For more information on the surgical and non-surgical procedures and treatments by Cosmetic Plastic Surgeons Dr. David Kim and Dr. Eugene Kim, contact us (310) 271-6996 at or click here.
Serving Beverly Hills, Los Angeles, West Hollywood, Orange County, Southern California and surrounding areas.