Radiesse Dermal Filler Before And After Photos
Posted on May 20, 2019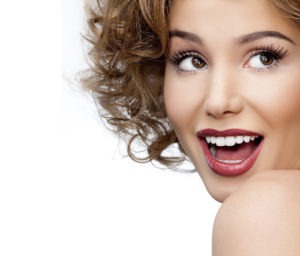 Radiesse dermal filler cosmetic dermatology treatment can effectively reduce the appearance of facial lines and wrinkles as well as add fullness to depleted facial areas.
During the pre-treatment consultation, the surgeon will offer the patient in-depth information on various aspects of the treatment.
Some surgeons may present Radiesse dermal filler before and after pictures to patients during the consultation. This will enable the patient to develop reasonable expectations from the procedure, and add more transparency to the consultation process.
Upon understanding the potential results that Radiesse can offer, the patient can make a well-informed decision.
plastic surgeon Dr. David Kim provides Radiesse facial filler injections to patients in Beverly Hills, Los Angeles, and surrounding communities.
Visual Evidence for New Patients
The surgeon can enable a new patient to feel more reassured and confident about dermal filler injectable treatment and its potential outcomes by displaying Radiesse before and after pictures.
The patient can understand the extent to which this filler treatment can enhance their appearance after viewing before and after pictures of previous patients.
Patients usually feel more comfortable in the knowledge that if the treatment has been effective in improving the appearance of previous patients, it can help them accomplish similar outcomes as well.
Before and after images provide conclusive evidence that helps develop transparency and trust between the patient and treatment provider. These types of pictures for this particular treatment are not found on the website so you will have to ask to see them during the consultation which is vital anyway.
What's salient about these images is they are so clear and helpful that a patient can apply them to their own situation almost giving them the ability to predict the future.
A Picture is worth a Thousand Words
Digital images are worth even more. That adage should be updated.
Radiesse dermal filler before and after photos can present the true story is a manner that is much more expressive than mere words.
The provider will verbally explain every facet of the injection procedure to allow the patient to develop reasonable expectations. However, words can sometimes be open to interpretation, confusing, or simply incredulous.
'Before and after' pictures, on the other hand, can provide a compelling and powerful visual impact. However, the surgeon should make sure that these images have not been edited or photo-shopped as this can be misleading for the patient.
The saying "A picture is worth more than a thousand words" certainly holds true in the case of Radiesse before and after images and is probably worth three thousand words in the age of digital technology.
Use of Social Media Channels to Increase Awareness
Today, social media platforms enjoy increasing popularity. Dermatologists can harness the massive power of these platforms to display Radiesse before and after images to educate prospective patients on dermal filler injectable treatments.
Sharing images on popular image sharing sites such as Instagram, Pinterest, YouTube, and Facebook can significantly enhance a provider's initiatives to engage and educate their target audiences. Radiesse dermal filler 'before and after' pictures play a vital role if shared properly on social media sites to engage with prospective patients.
It's all about transparency. Dr. Kim wants each and every patient to be comfortable with the decision they make.
Cosmetic surgeon Dr. David Kim receives patients from Beverly Hills, Los Angeles, and nearby areas for Radiesse filler injectable treatment. For more information on the surgical and non-surgical procedures and treatments by Cosmetic Plastic Surgeons Dr. David Kim and Dr. Eugene Kim. Click here to contact us today.
Serving Beverly Hills, Los Angeles, West Hollywood, Orange County, Southern California and surrounding areas.