Sculpt Your Perfect 2019 Body with CoolSculpting
Posted on October 16, 2018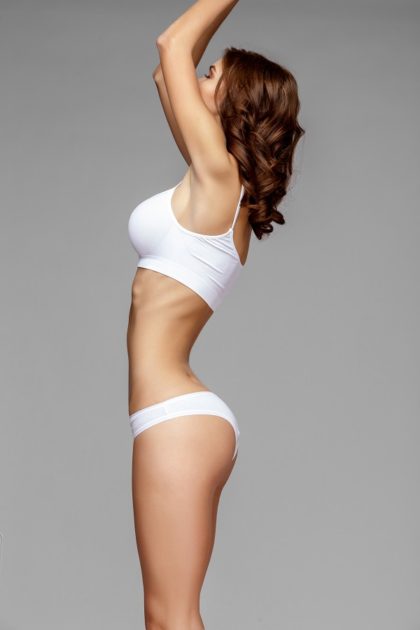 With the holidays just around the corner, many of our patients are already looking ahead to the new year for self-improvement goals and opportunities. Most of these goals include looking for ways to improve our physiques and boost our confidence.
While a better diet and increased exercise are always options, these resolutions may not be enough to help you get the body of your dreams. If you're just a few stubborn lumps and bumps away from achieving the perfectly sculpted physique you've been looking for, consider CoolSculpting. With this non-surgical fat-removal solution, you can look forward to knowing you've met your new year's goal ahead of schedule. Additionally, since results are gradual, it's best to start treatment now.
Why Diet and Exercise Aren't Enough
A healthy, balanced diet and comprehensive workout routine are important to both weight loss and better health. Consuming fewer calories than you're outputting and swapping carb-heavy, processed foods for nutrient-rich vegetables, fruits and meats has been the standard solution for individuals looking to lose weight.
To better understand the benefits of CoolSculpting, it's important to look at how fat cells work. Unlike other cells in the body, fat cells grow and shrink in response to an individual's diet and workout routine. When individuals put on weight, fat cells expand and more develop while weight loss results in shrinking cell tissue. However, weight loss does not mean fat cells are removed. Even with a vigorous workout routine and restrictive diet, it is almost impossible to eliminate accumulated fat cells (adipose tissue) without some form of physical intervention. For patients looking to eliminate the last stubborn pockets of fat and sculpt their perfect body, this challenge can be especially frustrating.
How CoolSculpting is Revolutionizing Body Sculpting
In the past, traditional body contouring procedures to remove stubborn fat cells have traditionally relied on invasive surgeries. Tummy tucks and liposuction, in particular, have been popular surgical options for patients comfortable with surgical intervention. While these procedures are very effective, the preparation and recovery timeline may not appeal to every patient. For individuals looking to avoid the lengthy recovery time of traditional plastic surgery, CoolSculpting is the ideal alternative.
Rather than relying on surgery to physically remove fat cells, CoolSculpting uses the process of cryolipolysis – the elimination of fall cells via extremely cold temperatures identified by Harvard University scientists. Through this process, stubborn pockets of fat are placed between two panels. These panels emit controlled cooling that directly targets and freezes stubborn fat cells. After treatment, your body naturally processes and eliminates the dead fat cells, leaving you with a more contoured, sculpted appearance.
Start 2019 with Your Best Foot Forward – Schedule an Appointment
If your 2019 goals include self-improvement and self-care, consider the advantages cosmetic treatments like CoolSculpting as a way of helping you achieve your ultimate dream body. To learn more about this innovative approach to body sculpting that doesn't require surgery, call Beverly Hills Plastic Surgery and schedule your consultation with our experienced team.