Sculptra Injections Help Stimulate Your Skin's Natural Collagen
Posted on April 1, 2021
Sculptra Injections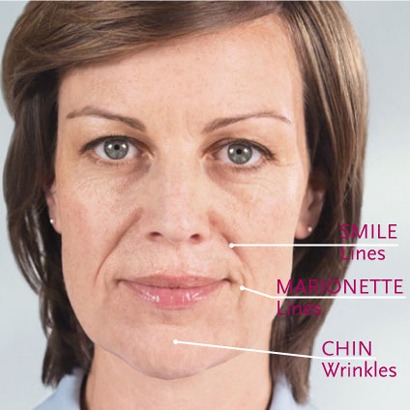 Sculptra dermal filler is a unique type of injectable. In the past few years, neuromodulators and dermal fillers were the go-to for eliminating and diminishing the appearance of wrinkles, fine lines, and folds. Sculptra is an innovative filler treatment because it causes your body to create collagen. The dermal filler is a volumizer that provides deeper and more sustainable results.
Sculptra Filler is unlike usual dermal fillers. It is not made from synthetic hyaluronic acids. Instead, it is made of poly-L-lactic acid crystals that are biodegradable and biocompatible. The substance is used in soft tissue implants and dissolvable stitches as well.
The body slowly absorbs poly-L-lactic acid crystals once it gets injected into the skin. Sculptra filler crystals, over the next 4 – 6 weeks will stimulate collagen production. This will lead to a stronger bodily structure and support.
plastic surgeon Dr. David Kim provides Sculptra facial filler injections to patients in Beverly Hills, Los Angeles, CA, and surrounding communities.
Sculptra Promotes Collagen Fibers in the Skin
Sculptra filler is one of the best minimally invasive and non-invasive treatment for kickstarting your body into reducing the signs of aging, such as folds, wrinkles, and lost volume. Once collagen production begins in your body, the skin will smoothen from the inside out. You will regain volume in hollowed out areas. Folds and wrinkles will gradually fill up with newer skin cells.
Patients using Sculptra filler love the subtle outcome. The results are holistic and you won't ever be asked if you had any cosmetic procedure done to attain the youthful complexion. These are a few areas that can be treated by Sculptra filler:
Nasolabial folds
Chin wrinkles
Smile lines
Wrinkles around the mouth
Your treatment provider may offer other off-label uses as well. The treatment can be used for:
Reducing cellulite
Non-surgical butt lift
Reducing scarring
Wrinkles in elbow, knee, and chest
Defining muscle groups, like biceps, pectorals, and triceps
Results of Sculptra Filler
You may notice a small improvement right after the treatment. However, Sculptra filler hardly ever provides immediate results. Collagen will take place of the crystals as the treatment begins to get absorbed by the body. This works towards strengthening the skin. You will notice gradual results over a period of 4 to 6 weeks.
You may require a second treatment after six weeks if your doctor determines the need of another injection. The cycle will begin again and the new layer of collagen will be formed on top of the previous layer. Better and more dramatic results will be created in each treatment session.
The best part about Sculptra filler treatments is that you can enjoy results for up to 2 years. You should speak with your treatment provider about follow-ups to ensure that your results are sustainable and continuous. Most adults are good candidates for Sculptra injectable if they are concerned with the appearance of lines, wrinkles, and volume loss.
Cosmetic surgeon Dr. David Kim receives patients from Beverly Hills, Los Angeles, CA, and nearby areas for innovative and advanced med spa treatments as well as plastic surgery procedures.
Schedule a Consultation with Beverly Hills California Plastic Surgeon Dr. Kim
For more information on the surgical and non-surgical procedures and treatments by Cosmetic Plastic Surgeons Dr. David Kim and Dr. Eugene Kim. Click here to contact us today.
Also visit drdavidkim.com
Serving Beverly Hills, Los Angeles, West Hollywood, Orange County, Southern California and surrounding areas.