The Very best In Breast Implant Removal
Posted on January 22, 2021

Do you wish you could re-do your breast implants or looking for a change? Learn more about breast implant removal with Beverly Hills Plastic Surgery. Don't be unhappy with your implant size, shape, or position anymore and experience expert, tailored results today!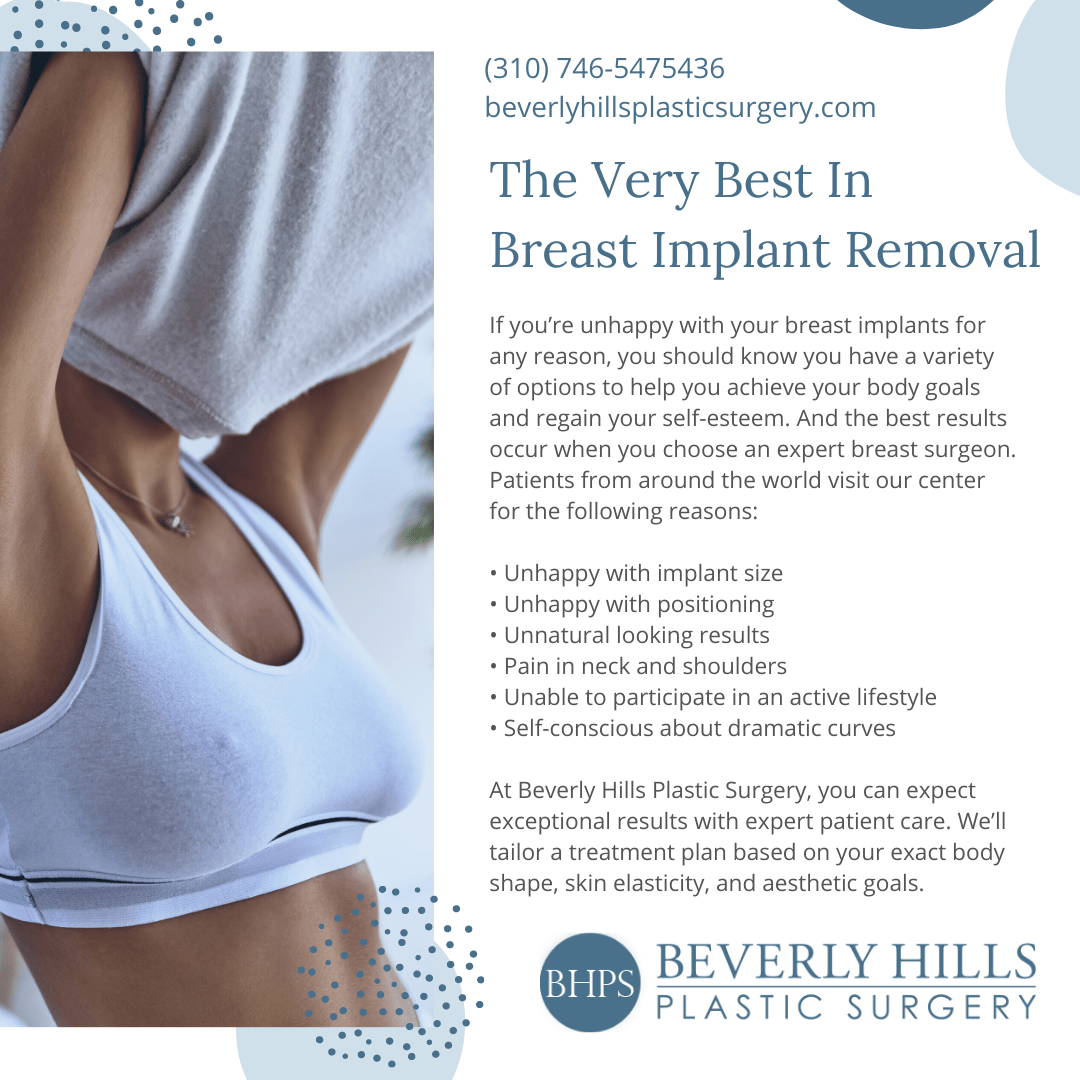 Are you ready for a change? Contact us online or call 1-(310)-746-5475 today to schedule your breast implant removal consultation.