Vacation and Plastic Surgery- Does it Matter Where You Go?
Posted on June 5, 2017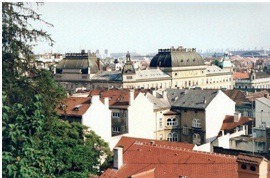 Medical tourism is not new. It became much more popular as the Internet became the main source of travel. A recent national business magazine article highlighted medical tourism once again as an option for patients around the world. According to the article combining plastic surgery with a vacation in an exotic place will kill two birds with one stone. The article seems to allude to this time of year as being the best time to consider plastic surgery and an exotic place. The article cited mild weather, no tourist, and good deals from travel agencies and airlines as the main reason. The article was mainly focused on East Europe as a popular destination. The article referred to couples, specifically baby boomers as being attracted to what they call special health and vacation packages. The information was largely based on a group of university researchers from Great Britain and Australia. Their study, the "Sun, Sand and Silicon Project," follows Australians and Britons who traveled to popular cosmetic tourist meccas, documenting their experience in an effort to understand the cosmetic-surgery tourism process. There are special tours for mothers and daughters, friends, and bridal parties. The packages appear attractive for those wanting to shave off a few pounds or a few years together. Hotel chains are getting in on the act as well. Special packages are available through the Hyatt, the Four Seasons, and the Ritz-Carlton, all of which offer "special recovery packages" for hotel guests. The article highlights Budapest, and Czech Republic as among the most choice locations for destination surgery. Unfortunately, the article never mentions the risk involved with any surgery especially surgery performed outside of the guidelines of the United States. Dr. Kim treats many patients from around the world who come to Beverly Hills at the destination for their surgery. The protection for patients who are having cosmetic plastic surgery within the United States lies in the experience and credentials of Dr. Kim who is an ASPS plastic surgeon. When patients leave the United States for facelift, abdominoplasty, or breast augmentation the entire experience is likely to be different than that of the US experience. For example, how does a prospective patient research the credentials and track record of a specific surgeon? How will you handle complications that could arise? These are just a couple of the very important questions patients are likely to overlook when considering a destination that appears alluring first and considering the plastic surgery to be secondary. Patients were considering cosmetic surgery outside or within the United States are encouraged to schedule a consultation with Dr. Kim to discuss their cosmetic surgery options.