Venus VIVA Skin Tightening & Resurfacing
Posted on September 28, 2018

Venus Viva is a proven, perspicacious, and effective treatment to attain smoother, more youthful looking skin by reducing signs of aging and sun damage, such as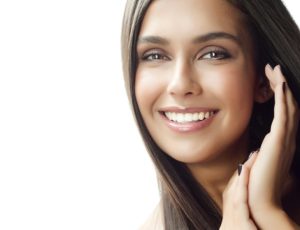 enlarged pores, rosacea, stretch marks, wrinkles and various other skin issues that impact the texture of the skin.
Venus Viva can be customized depending on the patient's unique requirements. The procedure is considered very safe and the FDA has cleared Venus Viva for skin resurfacing without involving cosmetic surgery.
and considerate plastic surgeon Dr. David Kim provides Venus Viva skin tightening and resurfacing treatment to suitable candidates in Beverly Hills, Los Angeles, and other towns and neighborhoods in this part of the southwest.
Technology
Venus Viva treatment is a combination of SmartScan technology and NanoFractional Radio Frequency (RF). This comprehensive technique helps achieve skin tightening, reduction in wrinkles, soft tissue ablation, and skin resurfacing for the patient, all in a single system.
Radio Frequency (RF) produces thermal energy to bring about changes in the skin, promote new collagen and elastin production as well as prompt the generation of fibroblast to remodel the tissues of the skin.
How it Works
Venus Viva for skin resurfacing uses very small pins that can deliver energy (through NanoFractional Radio Frequency) to the skin in a safe manner. This produces tiny micro-dermal injuries which the body is capable of healing by itself through natural processes.
In this process, visible signs of damage on the skin's surface are eliminated. The wounds are tiny making this treatment more comfortable for the patient in comparison to traditional CO2 lasers while still offering dramatic skin improvements.
The treatment provider may further enhance the procedure with the DiamondPolar applicator. This reduces lines and wrinkles in a more targeted way.
This applicator makes use of Multi-Polar Radio Frequency and Pulsed Electro Magnetic Fields to deliver consistent heat beneath the skin's surface. This process promotes the generation of collagen and elastin in the skin giving the patient a brighter, smoother, and more youthful appearance.
Venus Viva is unique in that it has the ability to address a large surface area as well as correct various skin problems in the same treatment session.
The time taken for one treatment session is around 30 minutes. While the number of sessions that a patient requires will depend on their unique skin requirements, the treatment program usually comprises three to four sessions every four to six weeks.
Estimated Downtime
The downtime associated with Venus Via is only around 24 hours or up to five days if the patient receives more aggressive treatments. The skin will appear red for the initial 24 hours. Subsequently, the patient can use makeup and continue their skincare routine as usual.
Outcomes
Venus Viva treatments for skin resurfacing offer the same outcomes as CO2 laser treatments. However, the pain and downtime with this treatment are significantly lower. Lasers work only on people with fair skin tone. However, Venus Viva can safely be administered to people of all complexions.
The outcomes are much more beautiful than with superficial procedures such as microdermabrasion and chemical peels. Careful and accomplished cosmetic surgeon Dr. David Kim receives patients from Beverly Hills, Los Angeles, and nearby areas for Venus Viva.