Visiting Beverly Hills, CA for your plastic surgery procedure?
Posted on March 15, 2020
Out-of-Town Patients Visiting Beverly Hills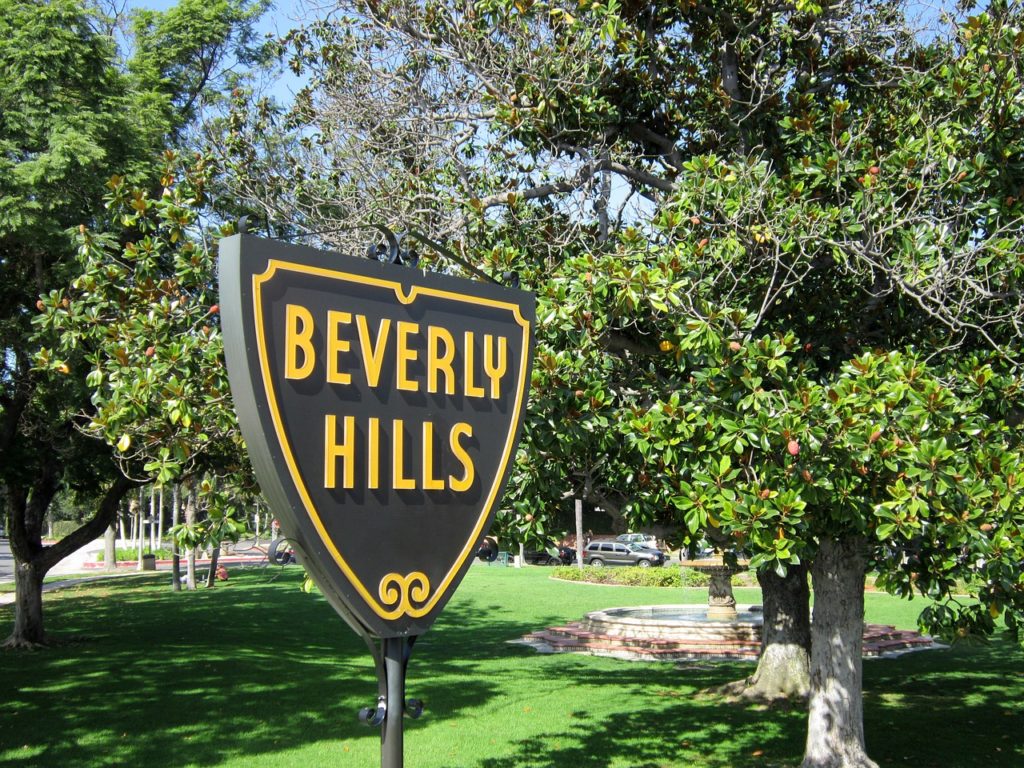 Many patients now choose to travel for their cosmetic treatments in order to receive the best possible care and enjoy a quiet and anonymous recovery period. No longer are patients limited to their own local area when looking for the most trusted and experienced doctors to meet their cosmetic needs.
As a plastic surgeon in Beverly Hills, Dr. David Kim works with patients from all over the world who want expert care in a private, convenient setting. The Beverly Hills Plastic Surgery staff is dedicated to making the process positive for our out-of-town patients, and we will work with you every step of the way to ensure your travels and surgical experience are safe, successful, and convenient.
If this is your first time in Beverly Hills, here is a little information about our city:
Beverly Hills, an enclaved city in LA County in Southern California, is a dream destination for upscale shopping and renowned for being home to top celebrities. Popular television shows and films have featured Beverly Hills over the decades that have added to the prominence of the city. The city is bisected by Santa Monica Boulevard, with the north being most residential, while the south has most of the businesses.
Climate
The Beverly Hills lies on 89 meters above sea level. The city has a warm and temperate climate. The rain in Beverly Hills falls mostly in the winter, with relatively little rain in the summer. On average, there are 278 sunny days per year in the city. The average temperature is 65° F, and about 374 mm of precipitation falls annually.
Hotels
The Beverly Hilton: If you choose to stay here, you can simply walk to Rodeo and enjoy the restaurants along the way. You may or may not spot a celebrity at this hotel, but you will definitely be treated like one.
The Crescent Beverly Hills: A modern hotel originally built for silent film stars in 1926, it has a trendy on-site restaurant.
Crowne Plaza Beverly Hills: This is a family friendly luxury boutique hotel within walking distance to Rodeo Drive that offers exclusive vacation package deals.
Airport
From Los Angeles International Airport, you can travel on Interstate 405 North (San Diego Freeway), and exit into State Route 2 East, which is Santa Monica Boulevard.
From Bob Hope Airport in Burbank, you can travel south on Hollywood Way, exit into the Ventura Freeway, and then go south on Coldwater Canyon Drive.
7 Airports for Private Jets Around Los Angeles:
Van Nuys Airport
Bob Hope Airport
Santa Monica Municipal Airport
Los Angeles International Airport
Long Beach Airport
LA/Ontario International Airport
John Wayne Airport
Shopping in Beverly Hills
Rodeo Drive and the nearby walk street Two Rodeo have built their reputation on highly unique and expensive boutiques catering to celebrities, locals, and visitors from all over the world.
Barneys: This popular boutique department store specializes in couture and ready-to-wear (it also has a famed shoe department) from glamor designers like Armani, Yves Saint Laurent, Prada, Marc Jacobs, and Vera Wang.
David Orgell: This is one of the long-standing merchants on Rodeo Drive. Orgell is known for such diverse and eclectic offerings as tapestries, antiques, jewelry, and timepieces.
GEARYS: A Beverly Hills classic, GEARYS is recognized for offering some of the most luxurious in tabletop and jewelry to its elite customers.
La Perla: Home to some of the most exclusive intimate apparel, La Perla carries a huge line of lingerie to go with any outfit.
Saks Fifth Avenue: This is undoubtedly the most popular Saks store. In 2001, it was also the site of Winona Ryder's infamous shoplifting incident.
Dining Options
Cafe Rodeo

: Set inside the Luxe Hotel, it offers outdoor dining while you enjoy watching streams of people on the street.

Crustacean

: This upscale, multi-level eatery has an Asian and Vietnamese-inspired menu, which has fascinated food lovers for two decades.

Cut

: Urbane service and top-shelf cuisine set the stage for a sumptuous, though expensive dining experience at the Cut.

The Grill on the Alley

: This is a prominent, old school inspired steakhouse known for visitors from Hollywood.
Contact Us
For more information on the surgical and non-surgical procedures and treatments by Cosmetic Plastic Surgeons Dr. David Kim and Dr. Eugene Kim. Click here to contact us today.
Serving Beverly Hills, Los Angeles, West Hollywood, Orange County, Southern California and surrounding areas.