What Are The Alternatives To Liposuction?
Posted on February 10, 2022
Fat Removal and Body Contouring Techniques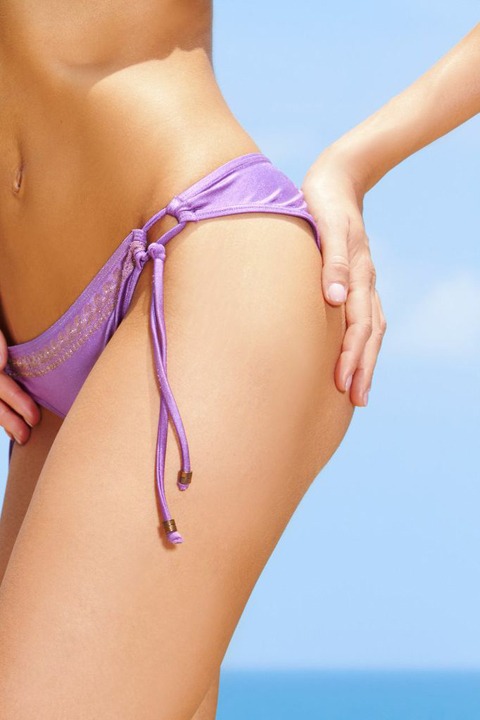 There are several fat removal and body contouring techniques that are promoted as non-invasive or minimally invasive body contouring procedures or alternatives to liposuction. These techniques may not involve surgery, but they don't produce as dramatic results as well.
plastic surgeon Dr. David Kim provides non-surgical body contouring and fat reduction alternatives to liposuction to patients in Beverly Hills, Los Angeles, CA, and surrounding locations.
Liposuction Alternatives
Body fat is targeted using energy in most newer techniques. This is typically delivered as cold or heat for damaging and shrinking fat cells. The following are examples of noninvasive body fat reducing methods:
Sound waves (high-intensity focused ultrasound)
Exposure to cold (cryolipolysis)
Radio waves (radiofrequency)
Light waves (low-level laser)
Choosing a Liposuction Alternative
Liposuction alternative is not meant for people that are overweight. Instead, it is for patients of a normal weight that are generally overall healthy with a few specific pockets of stubborn fat that is not responsive to diet and exercise.
These techniques may be a good option for people that cannot get liposuction because of conditions that may complicate surgery. You should keep in mind that results may vary according to the technique and individual. Complications are possible and multiple treatment sessions may be required.
You should speak with your doctor if you are interested in noninvasive alternatives to liposuction. Don't abandon exercising and healthy eating in the meantime. This is still one of the best ways of reducing excess fat from the body.
Non-surgical Fat Reduction vs. Liposuction
There are benefits and limitations to both noninvasive body contouring and liposuction. These are described in detail below:
Invasiveness
Liposuction creates trauma in the treatment area and is an aggressive method of fat reduction. Patients tend to experience bruising, soreness, and swelling for up to 10 days following the procedure. SculpSure, TruSculpt, and CoolSculpting treatments are generally gentler with next to no discomfort, during and after the procedure.
Results
Liposuction results are usually visible once the swelling goes down and the area has healed. Final results can take up to 6 months and more. However, it takes even longer to see results from noninvasive fat reduction treatments, such as CoolSculpting.
The results become noticeable only after a few weeks or months following the treatment. In addition, liposuction offers a more significant and longer-lasting outcome as compared to other nonsurgical body contouring procedures.
Downtime
Liposuction healing process requires patients to use caution while restarting exercise and has an extended healing period. This is not the case with nonsurgical alternatives to liposuction. However, you should expect mild swelling and soreness.
Liposuction vs. Non-surgical Body Contouring
Liposuction is an excellent procedure for reducing large portions of excess fat. It can improve your body contours significantly. However, the benefits come with greater risk and higher cost as compared to nonsurgical techniques.
You may benefit from nonsurgical fat reduction if you are already at an ideal weight and want to target smaller trouble spots of stubborn fat. Cosmetic surgeon Dr. David Kim receives patients from Beverly Hills, Los Angeles, CA, and nearby areas for non-surgical fat reduction and body contouring alternatives to liposuction.
Schedule a Consultation with Beverly Hills California Plastic Surgeon Dr. Kim
For more information on the surgical and non-surgical procedures and treatments by Cosmetic Plastic Surgeons Dr. David Kim and Dr. Eugene Kim. Click here to contact us today.
Also visit drdavidkim.com
Serving Beverly Hills, Los Angeles, West Hollywood, Orange County, Southern California and surrounding areas.