What Are The Costs Associated With My Rhinoplasty Surgery?
Posted on August 22, 2019

Ever wonder how much your Rhinoplasty procedure is going to cost? Factor in the fees from Surgeons, Anesthesia, Tests, Medication and more; and whether your insurance will cover the procedure or not. Find out more here!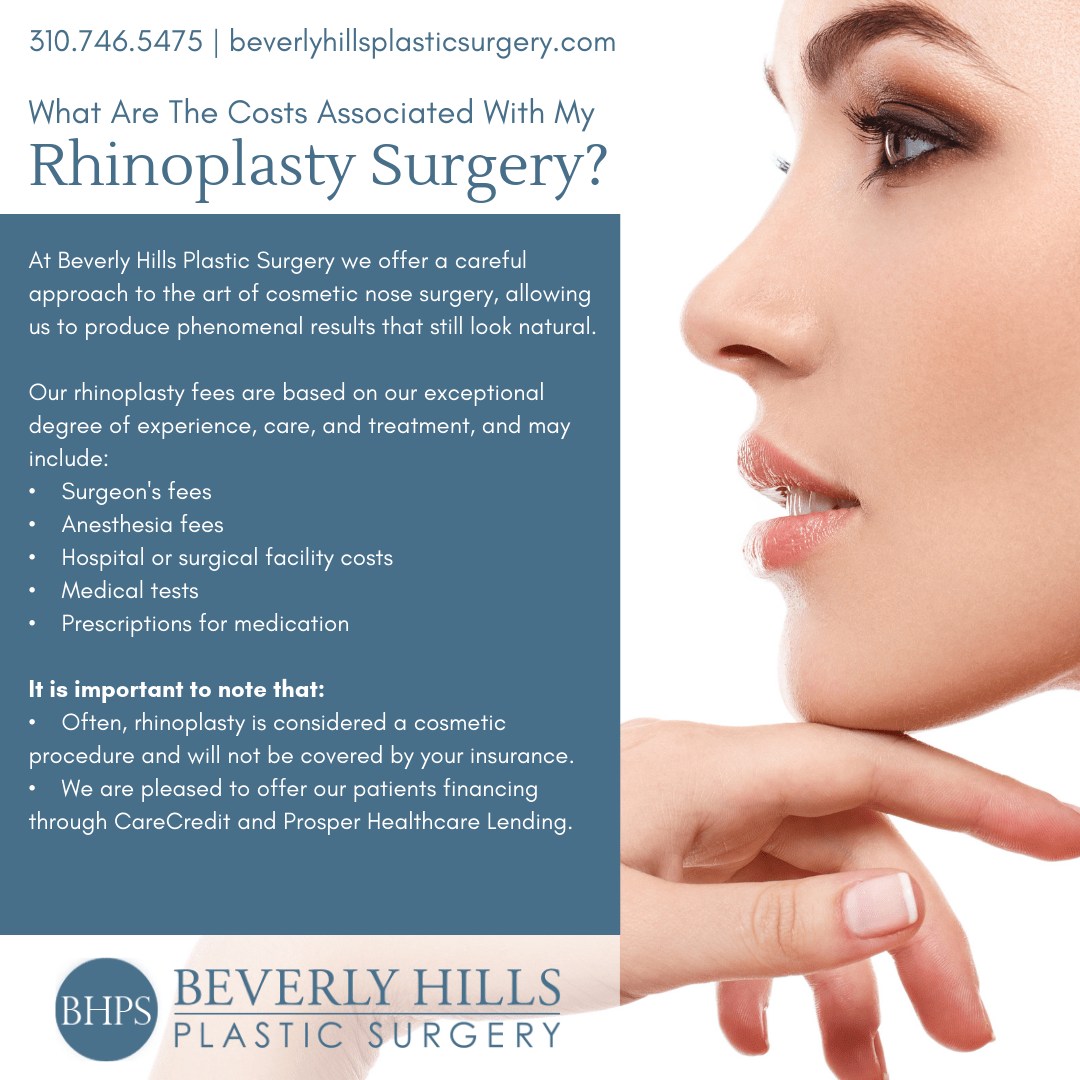 Interested in learning more about or undergoing Rhinoplasty Surgery? Schedule a consultation today by contacting us or by calling 310-746-5475.