What is Breast Augmentation Mastopexy (BAM)?
Posted on December 1, 2020
BAM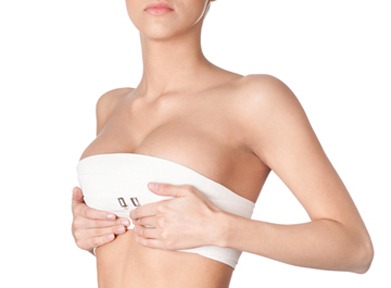 Many women want to enhance their breast shape and size for cosmetic purposes. There are some that are unhappy with sagging breasts and want to firm them up. Breast augmentation mastopexy is a combined plastic surgery that allows addressing the size as well as shape of the breasts in a single surgery. This means you get the benefit of a breast lift and breast augmentation with the same downtime.
Your breast surgeon may recommend this procedure if you suffer from ptosis in the breast skin and have small breasts. They will determine whether you are an ideal candidate for the procedure during the initial consultation. plastic surgeon Dr. David Kim provides breast augmentation mastopexy to patients in Beverly Hills, Los Angeles, CA, and surrounding locations.
Types of Surgical Incisions
Breast augmentation mastopexy can be performed by your cosmetic surgeon using different techniques. The most appropriate technique shall be determined by your surgeon on the basis of your aesthetic goals and breast anatomy. Incisions are usually smaller where level of breast droopiness is limited.
Incisions can be placed in the following three ways:
Breast crease incisions are made in the breast fold. They are highly discreet and inconspicuous.
Peri-areolar incisions are made along the areola (dark portion surrounding the nipples) borders
Vertical incisions are the most conspicuous and made from the areola bottom to the breast fold
Your surgeon will take care to make the incisions in discreet locations so that you can wear any clothing of your choice after the cosmetic surgery (once post-operative recovery is over).
Breast Augmentation Mastopexy Procedure
This cosmetic surgery is usually performed with the patient under general anesthesia. However, few patients may need only local anesthesia along with deep IV sedation. The first stage of the procedure involves inserting the breast implants. The second step is to correct breast sagginess for a perkier and more youthful appearance.
Your surgeon's primary goal will be to make use of the same incisions for both the steps. This will help make the surgery less invasive, reduce scarring, and recovery period. Your surgeon will make a crescent shaped or lollipop incision to access the breast tissue. They will create a pocket in the submuscular tissue to accommodate the implant.
The plastic surgeon will take special care to ensure the implants look as symmetrical and natural as possible. The surgeon will perform a breast lift surgery once the implants are inserted. This involves trimming away any excess or loose skin and bringing the breast tissues closer. Your breasts will be placed at an elevated position by manipulating the breast tissue.
In some cases, areolas may be resized, reshaped, and relocated as well. This will be done for a more youthful look. Your surgeon will close the incisions carefully with sutures once the surgery is completed. This can be through removable or absorbable sutures. They will wrap the site in bandages and insert drain tubes to collect any excess fluid.
Cosmetic surgeon Dr. David Kim receives patients from Beverly Hills, Los Angeles, CA, and nearby areas for breast augmentation mastopexy.
Schedule a Consultation with Beverly Hills California Plastic Surgeon Dr. Kim
For more information on the surgical and non-surgical procedures and treatments by Cosmetic Plastic Surgeons Dr. David Kim and Dr. Eugene Kim. Click here to contact us today.
Serving Beverly Hills, Los Angeles, West Hollywood, Orange County, Southern California and surrounding areas.