What is breast lift surgery with implants?
Posted on May 5, 2020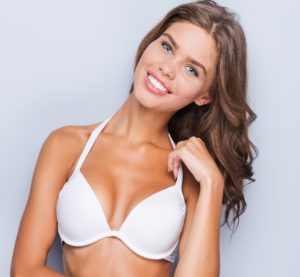 Aging, gravity, pregnancy, and breastfeeding can take a toll on your breasts, causing them to deflate in some cases, or sag and hang lower on your body. If you are struggling with both these conditions at the same time, you can benefit from breast augmentation with lift cosmetic surgery.
This procedure is designed to increase your breast size as well as provide firmness and a subtle lift to your breasts to make them look more youthful. plastic surgeon Dr. David Kim provides breast lift with implants surgery to patients in Beverly Hills, Los Angeles, CA, and surrounding locations.
Candidacy
If you are bothered by the appearance of your sagging breasts, which have also lost volume and fullness over time, you could be a candidate for breast lift with implants plastic surgery. In this condition, your bras may not fit you the same way any longer, and you may feel embarrassed to wear a swimsuit or a low cut top. These are signs that you may need a comprehensive corrective procedure for your breasts.
Ideal candidates are within a moderate body weight range, in good general health, and do not have plans to become pregnant or undergo a major weight loss procedure in the near future.
Advantages of Breast Lift with Augmentation
A combined breast augmentation with lift surgery can have a transformative effect on both the size and volume of breasts and their firmness and position on the chest. Your surgeon will have more flexibility to perform the combined surgery in a way that your excess breast skin removal and implant size are optimized using common incisions.
The combined surgery is more customizable and will allow you to anticipate what your final results will look like. You will be more satisfied with the outcome and will likely experience a boost in your personal confidence and relationships.
Procedure
Breast lift with augmentation surgery is performed using general anesthesia. Your surgeon may be able to complete the procedure in about two to three hours, and you can go home the same day. After you have been placed under anesthesia, your surgeon will begin the procedure by placing the incisions as planned during your consultation process.
Through the incisions, the surgeon will create implant pockets and place the implants under or over the pectoral muscle as planned. Once the implants are adjusted into position, the surgeon will have a clear idea of how much excess breast skin must be removed for breast lift.
The breast lift will also involve tightening of the tissue, and resizing or repositioning of the areolas and nipples to a higher level. Once the surgery is completed, your surgeon will close the incisions with removable or absorbable sutures.
Recovery
You can expect to resume your normal routine or return to your workplace in about 10 to 14 days after your breast implants with lift surgery. However, you should continue to avoid vigorous activities for about four to six weeks to allow the healing to be completed safely.
Cosmetic surgeon Dr. David Kim receives patients from Beverly Hills, Los Angeles, CA and nearby areas for breast lift with implants surgery.
Schedule a Consultation with an Expert
For more information on the surgical and non-surgical procedures and treatments by Cosmetic Plastic Surgeons Dr. David Kim and Dr. Eugene Kim. Click here to contact us today.
Serving Beverly Hills, Los Angeles, West Hollywood, Orange County, Southern California and surrounding areas.