What Is Facial Profile Balancing?
Posted on June 15, 2022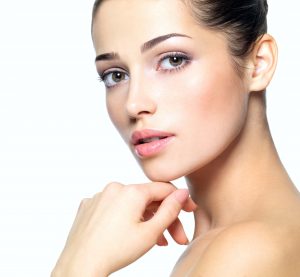 Every facial cosmetic surgery is primarily about balancing the facial features for a more natural look. Rhinoplasty surgery should be focused on getting a nose that fits your facial features more naturally rather than getting a nose similar to your favorite celebrity. Furthermore, you may not always get facial balance following a rhinoplasty surgical procedure because other features are not altogether right.
This is why plastic surgeons sometimes recommend additional procedures, such as a chin implant along with the nose job as part of an overall facial profile balancing. This also helps in ensuring that you achieve total facial harmony in a single procedure.
Beverly Hills Plastic Surgery, led by plastic surgeon Dr. David Kim, provides facial profile balancing (rhinoplasty with cheek or chin implants) to patients in Beverly Hills, Los Angeles, CA, and surrounding locations.
Rhinoplasty Surgery – A Brief Overview
Rhinoplasty cosmetic surgery refers to the re-sculpting of the nose. It can make a dramatic difference to your facial appearance even when the changes are seemingly minimal. You may want to get a rhinoplasty procedure because your nose is too small, too big or doesn't match with your face.
You may see your nose as too long, too short, too wide or flat. Nose reshaping plastic surgery can be performed for all these reasons and for addressing health issues, such as clearing nasal blockages when they interfere with breathing. This is usually called a septoplasty or functional rhinoplasty.
Why is Chin Implant Surgery Performed With a Nose Job?
Chin implant procedure is generally performed for augmenting a receding chin or for creating facial balance. The implant is inserted within the chin and positioned for creating a more forward projection.
In certain cases, chin implants provide fullness in the area right in front of the jaw as well. Chin implant cosmetic surgery combined with rhinoplasty can have a subtle yet profound impact on your overall appearance.
Relationship Between the Chin and Nose
The relationship between your chin, nose and neck determines whether your face appears well proportioned and balanced. You can achieve a pleasing and balanced profile when the nose and chin are in proportion to one another. Conversely, a receding chin may detract or work against an otherwise pleasing and balanced profile even with a new nose.
Receding Chin Can Make Your Nose Look Big
The chin has the biggest impact on the appearance of the nose. A too small chin or receding chin can make the nose appear larger than it actually is. You should consider getting a chin implant with rhinoplasty for giving your face balance if your chin doesn't have a strong forward projection.
Effect of Chin Implants on the Nose
Your plastic surgeon will identify whether your nose looks big because your chin is receding and too small, or your nose is actually big when you come in for a rhinoplasty surgery. The surgeon may recommend getting a chin implant if your nose appears fine and the chin is too small. This should be enough to get you the results you require.
Cosmetic surgeon Dr. David Kim receives patients from Beverly Hills, Los Angeles, CA, and nearby areas for facial balancing surgery (combined with cheek implants or chin implants).
Schedule a Consultation with Beverly Hills California Plastic Surgeon Dr. Kim
For more information on the surgical and non-surgical procedures and treatments by Cosmetic Plastic Surgeons Dr. David Kim and Dr. Eugene Kim. Click here to contact us today.
Also visit drdavidkim.com
Serving Beverly Hills, Los Angeles, West Hollywood, Orange County, Southern California and surrounding areas.