What Questions To Ask Your Plastic Surgeon Before Ear Surgery
Posted on May 27, 2022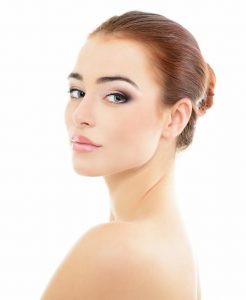 Patients should acquire maximum possible information about a plastic surgery procedure, such as otoplasty to help them make a judicious decision. Patients should freely express doubts and ask questions about otoplasty surgery during the initial consultation. Ideally, patients should list all questions they want to ask the surgeon and take this to the consultation appointment.
Committed surgeons usually try and answer the questions in as much detail as possible. They will also inform you about the pros and cons of the surgical procedure. plastic surgeon Dr. David Kim provides otoplasty ear reshaping surgery to patients in Beverly Hills, Los Angeles, CA, and surrounding locations.
Typical Questions Asked by Otoplasty Patients
Am I an ideal candidate for otoplasty plastic surgery?

What surgical technique do you recommend for my ear reshaping surgery?

Will the surgery be performed under local or general anesthesia?

Where will you make the incisions? Will they cause any noticeable scarring?

How should I prepare for the otoplasty cosmetic surgery?

How long will the recovery process take? Will it be painful?

What are the potential complications and risks associated with ear reshaping surgery?

Can you show any before and after images of ear surgery performed on previous patients?

Is your practice equipped for managing emergency situations that may occur during the recovery phase or surgery?

Are further changes possible following an ear reshaping surgery?
Questions Regarding Otoplasty Preparation and Procedure
How should I prepare for otoplasty procedure?
You will be provided with in-depth guidelines in preparing for the ear reshaping procedure after establishing suitable candidacy for the surgery. You will be asked to discontinue specific medication types and avoid smoking for a few days.
Will otoplasty cause any scarring?
Your surgeon will make incisions in discreet locations, like behind the ear where the ears connect with the head, or within the inner folds of your ear. This will result in minimal visible scarring. However, scarring may differ between patients depending on the ear reshaping surgery performed.
How will the otoplasty procedure be performed?
Ear cartilage in children is soft. The surgeon will use splints for developing new ear contours. This plastic surgery procedure is usually performed by placing the child under general anesthesia. In contrast, adults have hard ear cartilage. Otoplasty in adults involves repositioning or removal of ear cartilage by making a tiny incision near the ear.
Questions Regarding Overall Cost
What are the overall estimated costs of otoplasty at your practice?

Does this estimate include anesthesiologist's fee and surgical venue expenses?

What are the costs related to post-operative necessities, such as medical examinations and prescription drugs?
Questions Regarding Insurance and Financing
Patients that get the procedure performed for rectifying birth defects may get insurance coverage. However, patients that are ineligible for insurance coverage can always seek medical loans from professional financing firms.
You should ask the surgeon's administrative staff about various available financing options. Cosmetic surgeon Dr. David Kim receives patients from Beverly Hills, Los Angeles, CA, and nearby areas for otoplasty ear surgery.
Schedule a Consultation with Beverly Hills California Plastic Surgeon Dr. Kim
For more information on the surgical and non-surgical procedures and treatments by Cosmetic Plastic Surgeons Dr. David Kim and Dr. Eugene Kim. Click here to contact us today.
Also visit drdavidkim.com
Serving Beverly Hills, Los Angeles, West Hollywood, Orange County, Southern California and surrounding areas.